Current Netflix rental: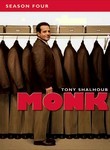 Well, I can't really think of anything to blog about. I guess I'll write about what I cooked today, since Sunday is my big cooking day around here. We had stuffed chicken breasts, broiled asparagus, scalloped potatoes, white rolls, and Rocky Road ice cream. I'm going to make Orange-Cranberry Scones to take to work tomorrow...maybe.
On July 3, we had a party for Scott's 16th birthday. We had an outdoorsy/picnic/camping theme. It was fun. We had foil dinners that we grilled. Katie made
a yummy cake.
I indulged my Superman fantasy by seeing
Superman Returns
on opening day. It was okay. I also saw
Cars
, but I fell asleep during part of it. It was cute. I saw
Dead Man's Chest
on Friday night. I was disappointed.
Katie leaves Wednesday morning. This might be a long week. I'm going to be more upbeat next time.