Current Netflix rental: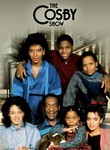 It is soooo quiet around my house. I worked late yesterday and today just to avoid it. I am blaring jazz songs, too. I downloaded
In a Sentimental Mood
(Duke Ellington & John Coltrane) even though I'm not usually much for sax.
By request, here's another picture of the
American Gothic
picnic table.
It was hard for me to get high enough to take a good picture. Like any great work of art, photography just doesn't do it justice - it
has
to be seen and admired in person. :)
Now for a little fun:
The TomKat/Suri Conspiracy Timeline
. Does Suri exist? This site and the pictures cracked me up. Call me a weirdo!
I think this weekend I may try my hand at making some spicy chocolate ice cream. I've had the like at
Whole Foods'
gelato bar, and then
Häagen-Dazs
came up with their
Mayan Chocolate
flavor. I doubt I've tried anything to equal Sunni Sky's
Cold Sweat
ice cream. This little North Carolina ice cream parlor created a flavor that includes three kinds of peppers and two kinds of hot sauce: Dave's Insanity Hot Sauce, Blair's Megadeath Hot Sauce, chile peppers, habaneros and Thai chiles. My kind of people!