Current Netflix rentals: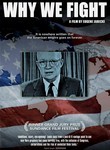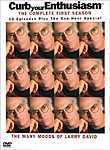 I'm back from the Metroplex. What else would I have to report on but the restaurants I hit? Nothing spectacular to report. The best food I ate was at
la Madeleine
in Fort Worth. I had their famous Tomato Basil soupe, half a Cordon Bleu sandwich, and Pesto Pasta Salade. The company was just as good. I got to visit Michele and James and see their lovely place.
Saturday night I went to
The Cheesecake Factory
with Carmen, Melissa, and Brian. My food was okay. I ordered a
Kahlua Coffee Cocoa Cheesecake
to go. I ate that on Sunday, and my teetotal genes rejected the Kahlua and coffee. I never know what to do when I go to restaurants that I really like. Should I go with tried and true familiar faves or be adventurous? I think it's best to go halvesies with someone on one dish you know will be good and one new untried one, or you can order something daring when you've got a date that's paying, so at least you're not out the cash if your hunch was bad.
Speaking of the dating world,
AOL@Love
says, "Nothing says first date more than an evening at a restaurant, but where he takes you says more about the man you're with than you think." Don't worry. I linked to the site from
Slashfood
; I'm still happily single and checking the foodie sites, not the personals. Anyhow, if anyone is wondering what your guy's restaurant selection says about him, check out
What Does His Choice for a First-date Restaurant Say about Him?
Tapas - "don't expect a commitment from this professional dabbler anytime soon"


Seafood - "it's nice to spend time with somebody who believes money is no object, but if he never lets you forget it..."


Pancake house - "a guy who knows what he wants, and exactly where to go to get it"


Sushi - "an eclectic lifestyle, so he wants to try everything"


Mexican - "hot and spicy guy is the kind that will dance the night away"


Chinese - "he needs a little motivation"


Steakhouse - "since he won't stray too far from the norm, he could be a huge bore"


Italian - "you've got a serious romantic on your hands"


Burgers and fries - "likes it straight, so he can save himself for the BMX race he's in"
Back to my eating adventures, I think I might have gone to an
IHOP
in Denton or something. Yikes. I went to
Chuy's
in downtown Dallas, and they were having their 18th Annual Green Chile Festival. They had a special menu for it and everything. I did try the chile relleno and empanada combination, but I passed on the green chile brownie. I really wanted to try it, just to say I did, but I was completely full. Plus, I had already been burned trying one new dessert this week (see above). A green chile festival is something I could really get into.
Whole Foods
had some extra fun foods for the festival as well. We hit
Whole Foods
twice. Their Plano store isn't as fun as the Austin flagship, but I still had a grand time there. Their bakery is the most fun department to browse. I also ate some great homemade corn tortillas at "Tortillas del Rancho y Restaurante" in Garland.
As for Feasting on Asphalt, here's a fun picture of the remnants of the charcoal cookies. In a fit of anger, I tossed my cookies into the street and ran them over with the truck. That's pretty much how it happened. My dad saw the crumbled cookies in the street in front of my house and thought they had been repaving the street.