Current Netflix rentals: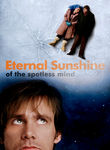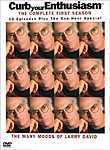 It's been too long since I've had a chance to update. I'm glad to see I've been busy, thus avoiding the temptation to blog my brains out. See, I haven't even had time to watch my
Netflix
rentals, and they're piling up.
Last weekend, Carmen, Emily, and I drove to Oklahoma. First stop:
Enid
, OK. It's a small Air Force town. I cannot believe they have a website. Heck, they had two Wal-Marts, so I guess anything's possible. I keep hearing that it was voted the 28th best U.S. city for quality of life. Must be that second Wal-Mart skewing the vote their way. I think I would throw myself on the train tracks if I had to live there. Lubbock is small enough, and
Enid's
population is about ¼ the size at 50,000. We stayed with Karsten and Elizabeth. It took a good six and a half hours' drive to get there. Luckily, Emily brought a
Cake
CD with a couple of songs I hadn't heard, so that was fun. I listen to that band way too often. Our hosts prepared a yummy dinner for us Friday night. We played
Mexican Train
- a good clean fun Dominoes game. I lost big time, but we quit playing before adding up the total score, so hopefully no one will remember.
Saturday morning we went for a walk. It is hotter in Oklahoma than Lubbock. It was already pretty stifling by 10 am. Saturday afternoon we drove to
Oklahoma City
. No, Dad, we didn't make it to the
National Cowboy Hall of Fame
, but we walked around
Bricktown
and ate lunch at
Abuelo's
. The highlight of the trip for me was the
Oklahoma City National Memorial
. It was very inspirational.
The "Field of Empty Chairs" represents the 168 people who were killed in the bombing of the Murrah Federal Building. The chairs are also arranged to symbolize the floor location on which those killed worked or were visiting at their deaths. Inside the museum, there is a room that has a picture of each person who died, along with an object to represent them. That was very moving. Hymns are playing in the background as one looks at the pictures of the victims.
The reflecting pool is flanked by two walls, the "Gates of Time." From the
Memorial's website
: "These monumental twin gates frame the moment of destruction - 9:02 - and mark the formal entrances to the Memorial.
The east gate represents 9:01 on April 19th and the innocence before the attack. The west gate represents 9:03 and the healing that almost immediately began." On the outside of one wall is inscribed: "We come here to remember those who were killed, Those who survived and those changed forever. May all who leave here know the impact of violence. May this memorial offer comfort, strength, peace, hope and serenity."
I love museums, and I really enjoyed the exhibitions they had in this one. I remember where I was when I heard about the bombing. I was in seventh grade math class. Mrs. Ammons was teaching, and I think she turned on a TV so we could see the news. That seems like a lifetime ago. April 19, 1995. I was twelve years old. My goodness!
Back in
Enid
--no trip would be complete without hitting at least one local gem of a restaurant. The one we found, after
many
inquiries as to its location, was Napoli's Italian Restaurant. It was recommended to us by our hosts, but I can't believe the locals couldn't help us find it. So divine! It's a fairly small, family-owned restaurant near the town square. I love local places, and this one could certainly be one of the best Italian restaurants I've ever found. The service was great. The prices were very reasonable. The portions were huge. My plate was certainly big enough for two people. The foodie in me can't resist quoting the menu to let you fantasize about what I ate.
Chicken Aristocrat: Grilled boneless, skinless chicken breast topped with breaded eggplant and provolone cheese, sauteéd in rich pink tomato Alfredo sherry wine sauce, served over spaghetti.
Emily had Baked Ziti, and Carmen had Cannelloni. I've gotta find a good Italian cookbook and replicate that food. I sounded like
Bill Murray
in
What about Bob?
while we were eating. "Mmmmmm. MMMmmmmm." I'm sure it was a little much for my traveling companions. I was completely stuffed, but we ended up trying a couple of desserts. Carmen ordered Black Forest Cheesecake. Fabulous! I got the Tiramisu. Best ever! I had to take half my entrée and the tiramisu (minus a couple of bites) with me; I couldn't possibly leave a bite behind.
Unfortunately, tonight I have no food in my house, and I'm starving after the fond remembrance of Napoli's. I don't even have milk for cereal. I ate the last of the tiramisu a little bit ago when I got home. Still yummy. I will definitely try to reproduce that as well. The custard was perfect, not too airy. The only edible I've found at home is
Amy's
Indian Mattar Paneer
. I'll let you know if the freezer burn killed it. Am I going a little overboard with the hyperlinks? I've been trying to link everything I can, but if it annoys, please comment. Thanks, Management.