Current Netflix rentals: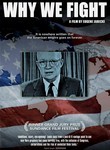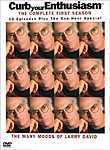 If I were only half the cook I think I am....
Those cookies on the right aren't chocolate! I decided to make a couple of batches of cookies yesterday. I made some of my favorite cookies to take to a party/get-together... (See Wendy's Xanga site for a better explanation than I could offer.) We had fun. I got to see some awesome pictures of Taiwan. Katie will be there in about a month! Anyway, I saved a few cookies to send to Katie. I also decided to try my hand at making Oatmeal Raisin cookies last night. It was so late that it was really this morning. Mmmm...the batter was very tasty. The cookies needed to bake for 22 minutes. When the cookies had only five minutes left to bake, I decided to lay on the couch and watch a bit of The Office I had taped. Very unfortunately, I fell sound asleep and missed the timer. I did awaken a couple of hours to the smoke permeating my house, burning my nose and stinging my eyes, and I opened the oven door to find those little black beauties pictured above.
I was unbelievably angry with myself. I went to the store after 11:00 at night to buy ingredients I didn't have, and then I stayed up mixing, meticulously measuring out just the right amount of batter for each cookie, and then I had to go do something dumb like that! I wish I could say that kind of idiocy is an isolated incident for me. My house still smelled tonight when I got home from work. I did a redo tonight, and the cookies were much better looking.

Before I describe my next cooking miss, here's a great story about the Glamour 100-metre Stiletto Run. As a feminist, or maybe I'm just a sexist, I just wonder who organized this event?
Men or women? I think that I could probably run just as well in stilettos as in a pair of tennis shoes. This Star Phoenix article reports: "A November survey by the American Podiatric Medical Association found 35 per cent of women feel comfort trumps style when buying footwear, up from just 18 per cent in a previous survey." Sick, sick women. I do love high heels. Wearing them may be the only fashion forward thing I even attempt at all. Not that I'm willing to sacrifice sleep to style my hair or put on enough makeup to make a difference, but heels, I'll do.


Sunday for lunch we had breakfast foods: home fries, bacon and eggs, French Toast, and such. I love breakfast foods. They're always appropriate. Then I used some fresh blueberries to try making some blueberry ice cream. I don't know what possessed me to trust an unknown recipe source. I should have been tipped off by the metric measurements, too. I never hear good things about British cuisine. I'm sorry to read that the cook came up with this atrocity after many attempts. I tried a few bites after it came out of the ice cream freezer, and my only reaction was "Wrong wrong wrong." I think it's because while I was cooking, I was watching Grey's Anatomy, and the OCD patient had to say everything three times. "Is the OR clean, clean, clean?" That story was a lot funnier in my head.
Wendy and I are having tons of fun while she's in town. Perhaps I should speak for myself. I'm really glad for any time I get to spend with Wendy. She's a hoot. We can laugh at anything and always have fun together. If three of us siblings get together, it really gets crazy. What I need to know is what I'm going to do with twenty or so black cow chip cookies!! They're too funny looking to just throw away. I think I'll send one to Katie with the 'good' cookies, just to give her a laugh. I am very tempted to leave the rest of them on neighbors' porches or next to cars in the parking lot at work or something. They are really the most horrible looking things, and they smell like death after an extra two hours' baking time.
Another cooking hit - bravo to Alton Brown for his fun show Feasting on Asphalt. Dad even likes the show so much that he called and asked me how to set the VCR to record it. That was a fun conversation. We're a family of Luddites.