Current Netflix rental: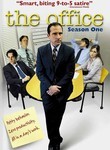 Today for lunch we had pork loin with a sun-dried tomato marinade, roasted red potatoes, and rolls. The best part may have been the Rocky Road ice cream we had for an appetizer. I made a batch of Rocky Road ice cream late Friday night, and I'm not sure what I did differently this time, but the ice cream was more fabulous than usual. It's
Emeril's
Chocolate Ice Cream
recipe plus 1 ½ cups of mini-marshmallows and 1 cup of broken toasted almonds. Also, you must use
Promised Land™
milk! We polished it off with no trouble today! Today during church all I could think about were the yummy
chocolate chip cookies
I've been making lately. I don't think I'm supposed to admit that. I should make some to send to Wendy at college, and keep half the batch here.
It rained here this past week on Wednesday and Thursday. City officials asked that Lubbockites pray to the god of their choice for rain today, Sunday, but someone must have jumped the gun and prayed before they were supposed to. I'm certainly glad for the moisture. My lawn looks much better since Scott fertilized it last week, too. Tomorrow the water rationing mandate starts, and we're asked not to water lawns more than twice a week. Heck! My lawn is lucky to get watered weekly.
Last night Carmen and I went to see
My Super Ex-Girlfriend
. I went with low expectations, but it wasn't the worst movie I've seen this summer. This summer movie season hasn't been good.
Uma Thurman
and
Luke Wilson
were cute, or I was in a mood to laugh at corny jokes, and
Rainn Wilson
, of
The Office
, cracks me up.
This week I have been shopping
Smith+Noble
for a living room window (that's right:
one
window) treatment. I requested swatches of a lot of different fabrics I liked. I love to say swatches. I really wanted to go with a mostly green fabric, so I could have something green to transition between my yellow living room and green bedroom. I had pretty much decided on this gorgeous
green and yellow striped fabric, but I got the swatches in the mail, and the green fabric just clashed with my brown and grey fireplace. I decided on something with the fabric pattern to the left, because the background color matches my carpet, and the browns, yellows, and oranges seem to go well with my living room colors and décor. Anyway, I hopped online and started customizing this Roman shade the way I wanted it. For once, I was decisive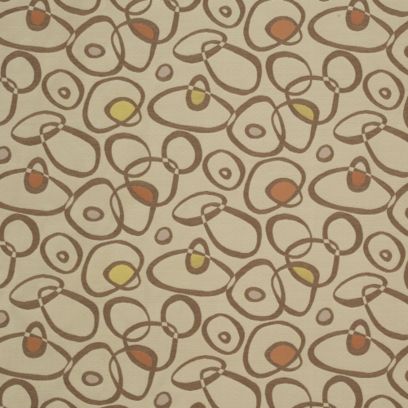 enough to commit to a purchase, but unfortunately, the bugged
Smith+Noble
website wouldn't let me log in and buy the items in my shopping cart. Maybe it was for the best, because later I surfed a bit and thought I might like the sister pattern better. It has bigger circles and more pronounced colors. I requested a swatch, so here we go again. Is it funny to shop online as much as I do? My co-worker thinks it's hilarious that I shop online for clothes and particularly now for this shade. For any shopping, I always browse online before I go shop in person. I probably don't even shop online as much as I used to either. Is that completely abnormal? Keep in mind that I live in Lubbock, which seems to be off the major trade routes.
Post your opinions, please. Yes or no on the fabric choices? Quit shopping online and get out of the house? My blog audience has surely decreased by a third since Katie left the free world, but maybe someone's still reading the clichéd titles and inane entries I come up with. Next entry: Why
Alton Brown
is my dream guy...