Current Netflix rental: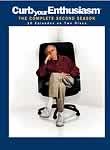 Well, one of the biggest football games of the season takes place this weekend for
Tech
. They're playing the
Aggies
at Kyle Field on Saturday. Let the jokes begin! Please share yours.
An Aggie was down on his luck so he decided to go out and kidnap a child to get the ransom. He went to the park and snuck up on one of the kids. He grabbed him and took him behind a tree. He told the kid that he was kidnapped and pinned a note on the kid's shirt that read:

"I have kidnapped your child. If you want to see him again, put $20,000 in a sack and leave it in front of the tree at the park. --- An Aggie."

He told the child to make sure his parents saw the note and sent the child home.

The next day the Aggie went to the tree to find a sack. He looked inside to find the money he had asked for and a note that read:

"How could one Aggie do this to another Aggie?"


from Aggie Jokes!




An aggie engineering student was so relieved to get a summer internship that he didn't care that he would be painting highway stripes for the DOT. The first day, he painted 10 miles of stripes. The foreman was impressed. His second day on the job, the aggie only painted two miles of stripes. Since he had done so well his first day, the foreman decided to excuse his lackluster performance. The third day, the aggie only painted one mile worth of stripes. The foreman thought this was inexcusable and asked the aggie, "What's the deal? Your first day you did so well. The second day was not so good. Today, you did less work than I did."

The frustrated aggie replied, "I'm sorry boss, but I just keep gettin' farther and farther away from the bucket!"


an oldie but a goodie from Dad!
And look who ended the the longest win streak in NCAA Division 1-A football. The stormin' Mormons of
BYU
went and whooped up on
TCU
. That really stinks.
Tech
lost to a team that lost to
BYU
. I'm not sure what the implications of this will be. The world might end tomorrow. What will you do with your last hours?
Speaking of the Y, here's an interesting clip from today's police beat:
Only at the nation's #1
Stone Cold Sober
school do the kids play hide and seek on the weekend. Same goes for guys serenading girls who don't love them. Be careful up there, Wendy, there are a lot of weirdos.
Guns up, Raiders!