Current Netflix rental: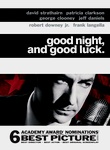 One of the great scenes from
What about Bob?
is when Bill Murray does his Baby Steps skit. "Baby steps get on the elevator. Baby steps get on the elevator..." He motivates himself to do small and simple things with that farcical mantra.
Today, I'm back in Lubbock and not working. I mostly slept at my mom's house all day. I hate doing that. I feel so lazy after wasting the daylight. So when I got home, I tried to motivate myself to get a little overdue housework done. "Baby steps unload the dishwasher. Baby steps take out the trash." That's about all I got accomplished.
I did catch some Oprah and Dr. Phil, though. Daytime TV is the worst! All that self-help crud and soundbite advice is worthless. Then tonight I caught an episode of The New Adventures of Old Christine. That show is funny in parts, but some of the jokes are lame. I like Julia Louis-Dreyfus. The episode was about Christine revisiting the dating world and set-ups and blind dates. I think they're called blind dates because they represent a dark other world, and one into which most people are afraid to delve. Apparently unable to baby step myself off the couch, I also watched How to Get the Guy. The good and bad thing about both shows is that they were able to capture so well the awkwardness and torture that usually composes the first date. Good reality television--not always good entertainment - too uncomfortable. My brother called the latter show "40 Guys a Day" (refer to one of Rachael Ray's twenty or so currently airing shows, $40 a Day). Barring protests, I hope to revisit the topic of dating horrors again soon.


The trip to Austin and San Antonio was fun. I love Austin. It's my favorite vacation spot in Texas. It's close enough geographically for a quick jaunt pretty frequently, too. Here's a silly picture of my siblings and me outside The Bob Bullock Texas State History Museum. We did a lot of shopping, which I enjoyed. I bought a skirt at Foley's that was 75% off.
I think I'm about to baby step it to the washing machine. Maybe.