Current Netflix rental: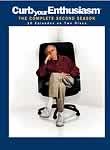 Another weekend of college football in the books, and it wasn't a great weekend for
Tech
fans. I will say it was an exciting
game
, and it was winnable, but we mostly looked pretty sloppy. I expected a good game. Too bad it didn't go our way. I expect the Raiders to finish the season 8-4. Thoughts?
The Aflac trivia question during the
Tech
/
Missouri
game was this: What
Big 12
team has had a winning record each of the ten years since the inception of the conference?
The
Red River shootout
ended up being more of a blow out the second half.
Arkansas
looked really good at
Auburn
. I'm ready to fast forward to November 18 for the
Ohio State
v.
Michigan
game. The only exciting games left in the
Big 12
South are probably rivalry games like
A&M
@
Texas
and
Oklahoma
@
Oklahoma State
. Those might not even turn out to be close. And in games that
nobody
cares about:
after 8 missed FGs, North Texas prevails in 7 OTs
. We are a liberal arts school, and we don't have time for that football stuff at North Texas.
I should probably give up my football watching in favor of more worthy pursuits anyway. Like eating. My foodie lifestyle has taken a dive since rejoining the world of pointy-headed academia. Today for lunch we had eggs benedict and broiled asparagus.
It is unbelievable, but I haven't been grocery shopping in a couple of weeks! As Scott lamented, "You have no dairy products in your house!" I seem to have quit doing two of my favorite things: grocery shopping and cooking!
I still haven't watched last week's episodes of
Grey's Anatomy
or
The Office
. I recorded them with the poor-man's TiVo, the VCR, and I think I should watch them now and catch up with the Meredith-McDreamy-McVet plot before someone inadvertently updates me.
Is anyone else loving this gorgeous
Harvest Moon
?