Now that I've been back from my trip to Belgium for 3 months, I figure it's time to blog about it before it becomes like the Alaskan cruise that I never wrote about or the New Orleans trip about which I still have posts sitting in the drafts folder.
There's a burger chain in Belgium and France called
Quick Burger
. While we were there, Katie and I saw ads everywhere with two burgers in battle mode that read Hard Pepper vs. Strong Bacon. I laughed every time I saw it. Best photo evidence I could find online
here
and
here
.
My friend Shelley sent me a link to a story about Quick's new Dark Vador Burger, which has a terrifyingly black bun.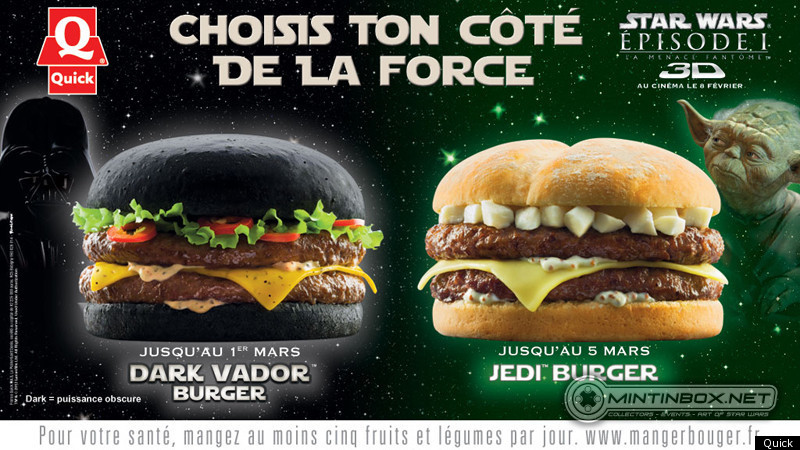 Who do you think will win
that
battle?
One of my favorite parts of traveling is walking up and down city streets. It's especially fun when you've traversed cultures because there are even more things to gawk at, very discreetly, of course.
A few pictures we snapped in Antwerp:
And if you were wondering what language Smurfs speak, it's clearly Flemish. Clearly.