Current Netflix rental: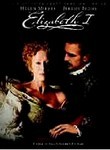 The regular season of 2006 college football is in the books,
and what a dismal season for the
Big 12
South! I still can't believe that
Texas
lost to
A&M
.
Tech's
season seems long over, since they played their last game on November 18th. Looks like
Tech
is headed to the
Insight Bowl
to play
Minnesota
. Their mascot is the Golden Gophers. Oh brother. I'm glad there are still some good NFL games to come.
This video cracked me up:
USC Song Girl Cheers At Wrong Time - AGAIN

This blog made me laugh out loud:
Dating coupons
. The last guy I dated with any regularity was pretty frugal. At first, I thought that was attractive, being a miser myself, but later it really started to bug me. I remember at least two dates to restaurants for which he had won free meals running races. Nothing dishonorable about it, to be sure, but I saw the last of that guy awhile back. Oh well - I'm sure things worked out for him. So what do you think, should you use a coupon/gift certificate on a date? I say no, but my track record ain't so hot on romantical advice.