Current Netflix rental: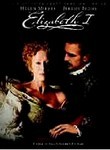 ---
November 26, 2006
Dear Santa,
This year for Christmas I want a clone. I know there is a lot of debate about cloning and the ethics of it all. Please ignore all that because I have been a very good girl all year long. It would be great to have a clone to help me around the house, do her share of the day job and teaching piano lessons and half the homework. It would be great if she were an improved, better-looking super clone, too, so she could go out on blind dates and scope out the prospects, which are pretty slim these days.
If the clone thing doesn't work out for this year, I also want a super duper KitchenAid Artisan Stand Mixer. And if it could be tangerine, that would be even better, because I don't know anyone that has one like that. While it is true that the only exercise I get right now is using the hand mixer to make cookies, cakes, and sweets, I will promise to hit the gym more often in the future. I'll save so much time with the stand mixer that I'll have time for that extra lap around the park, as opposed to no laps around the park, which is what I've been averaging. And I always share the yummy stuff I bake, and I will leave some
yummy cookies
for you, Santa.
See you December 24th.
Love,
Kimberly
---